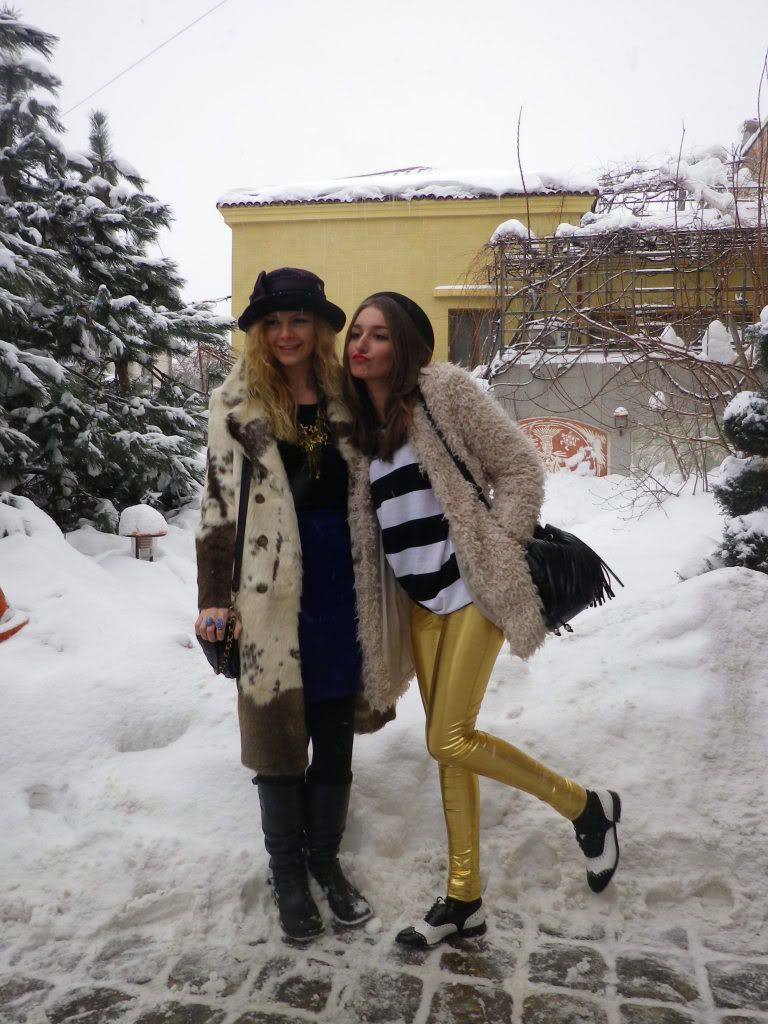 How to wear a pair of golden leggings?…well this is a question that i tried to answer today… we have to agree this is an item i thought i'll ever buy or wear, but NEVER SAY NEVER, everything has a beggining.
I chose the simple way, i've always liked the mix between Black & white + Gold and i just wanted so badly to wear my new Oxfords, even if it was freezing outside…that's the result. This is the look i wore today at the abs. Fabulous event, in the pictures you can also see my friend Raluca from Bucharest-style and Patrick:)
Remember, you can't fail chosing the classic way!
so what do you think?
Love,
Gabriela
i was wearing: New Yorker hat, Terranova Blouse, Depot 96 leggings, Zara Oxfords, H&M bag.