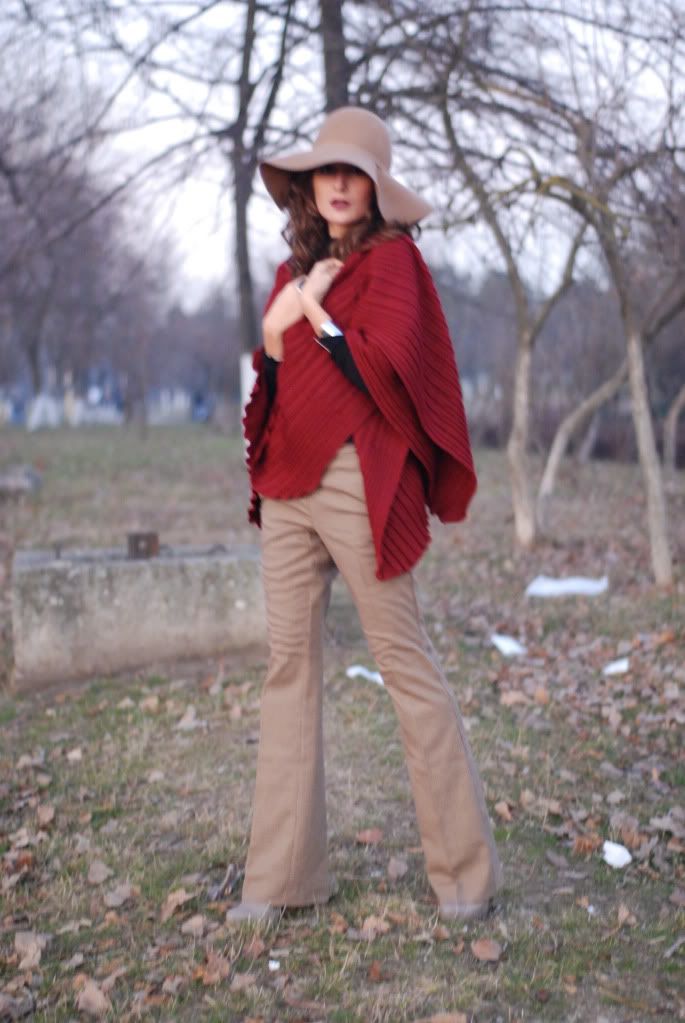 Here are some tips for creating a 70's look.
1. You have to get a pair of flared pants. Actually they are a must have in every women's dressing…as they make your legs look longer and thinner.
2. A hat could also help you a lot if you'll check an ABBA video you'll find this kind of hats there too .
3. Use HEELS !
4. A poncho can do miracles and it goes perfectly with a pair of flared pants.
I was wearing H&M hat, Mango Pants , River Island Heels, Vintage Poncho, and a Terranova turtleneck, and H&M ring.
Get Inspired!
Love,
Gabriela